NEW ORLEANS AREA


GOT A MULTI-PARISH LOUISIANA CATHOLIC EVENT YOU WOULD LIKE LISTED? PLEASE INQUIRE OR SEND YOUR MULTI-PARISH EVENT TO louisianawim@gmail.com
NEW ORLEANS
ROSARY CONGRESS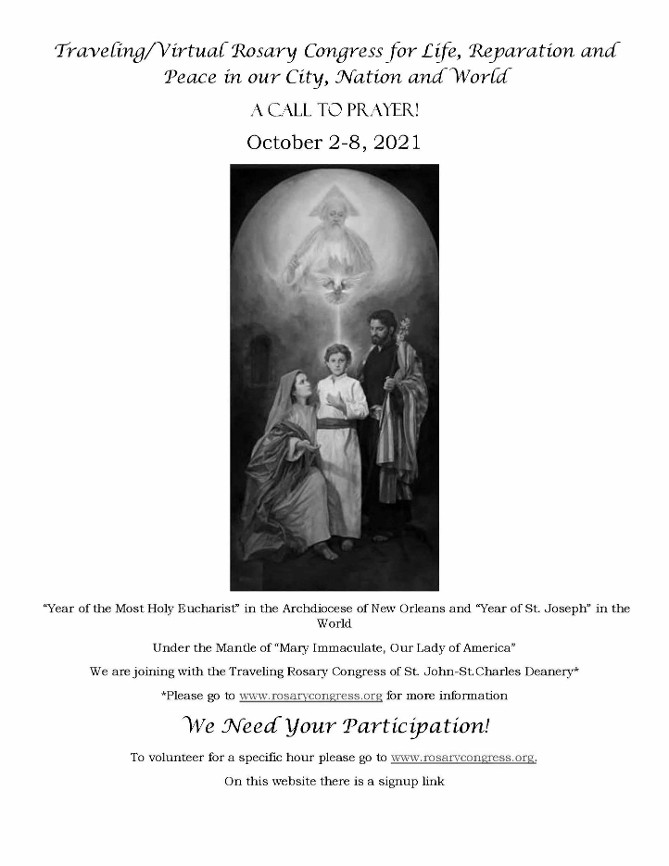 For all information on the Rosary Congress, click here.
NEW ORLEANS


Catholic Community Radio broacasting Catholic programming across New Orleans, Houma and elsewhere. For information and its programming and events connected to it, click here.
ANNOUNCEMENT
Abbey Youth Festival has been postponed for 2021. To read the announcement and obtain lastest details, click here.
METAIRIE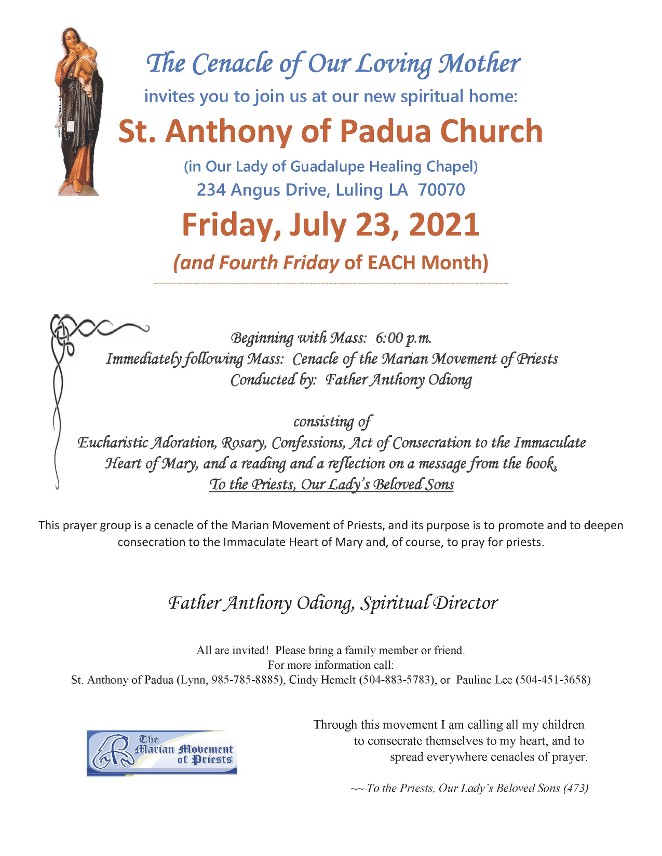 METAIRIE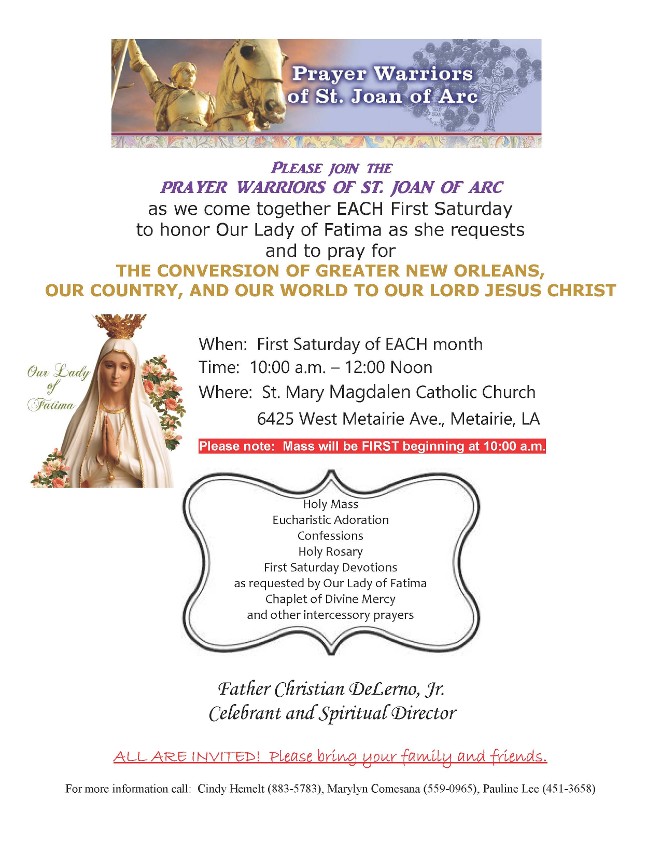 NEW ORLEANS

FOR ALL THE UPCOMING EVENTS THROUGHOUT THE NEW ORLEANS AREA AND INFORMATION ABOUT THE CCRNO, PLEASE CLICK HERE.
COVINGTON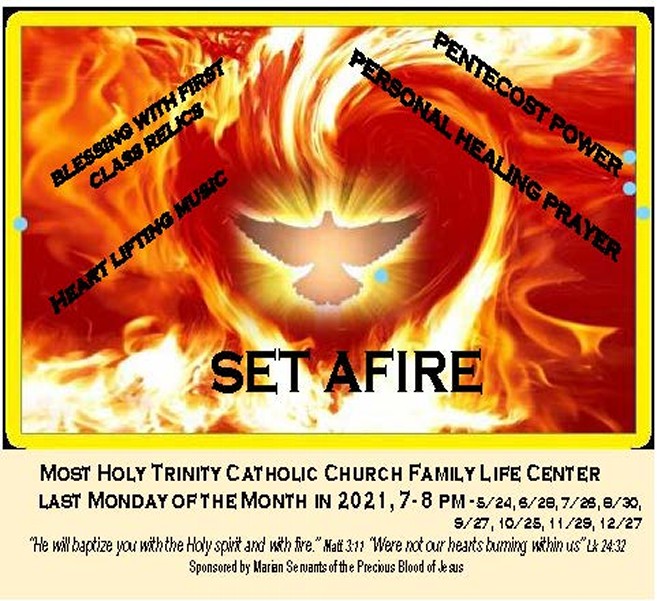 Most Holy Trinity Catholic Church
501 Holy Trinity Drive

NEW ORLEANS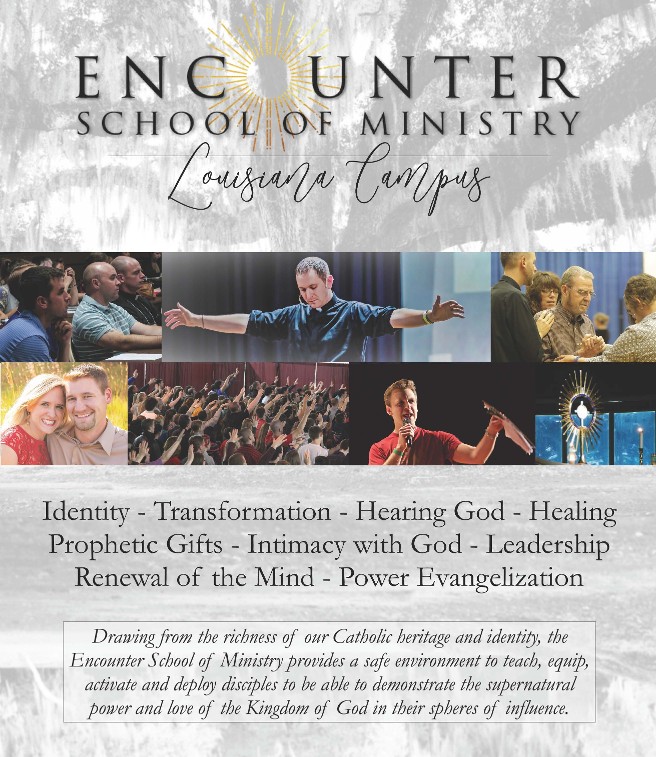 FOR ALL INFORMATION ABOUT SCHOOL, CLICK HERE.