NEW ORLEANS AREA


LISTED BELOW ARE THE EVENTS SUBMITTED IN THE NEW ORLEANS DIOCESAN AREA. SCROLL ALL THE WAY DOWN TO SEE ALL THE EVENTS.
GOT A MULTI-PARISH LOUISIANA CATHOLIC EVENT YOU WOULD LIKE LISTED? PLEASE INQUIRE OR SEND YOUR MULTI-PARISH EVENT TO louisianawim@protonmail.com
ARCHDIOCESAN "CLARION HERALD" publication, click here.
NEW ORLEANS, METAIRIE AND & RIVER RIDGE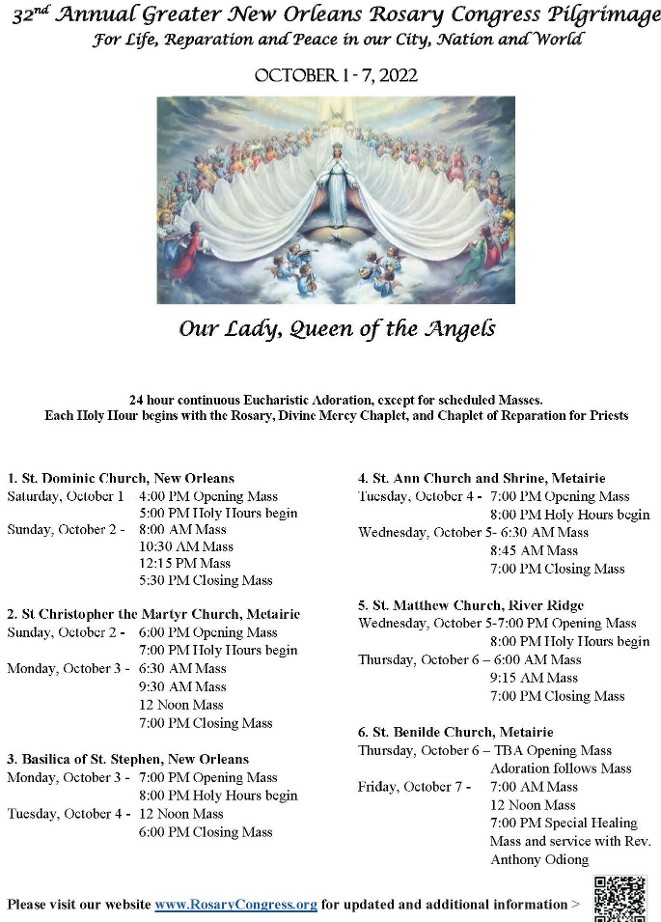 LACOMBE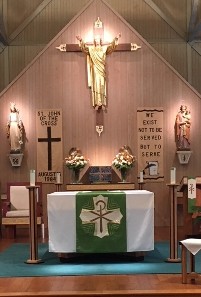 St. John of the Cross Parish
Pre-Advent Mission

Rejoice, The Kingdom of God Is Here
Monday, November 14, 2022 through
Wednesday, November 16, 2022
Begins each evening at 7:00 p.m.
Dr. Neal Faciane and Christian Suprean
Open to all people free of charge.
For more information on both events, please contact
St. John of the Cross Parish. Telephone: 985-882-3779
NEW ORLEANS

NOTRE DAME SEMINARY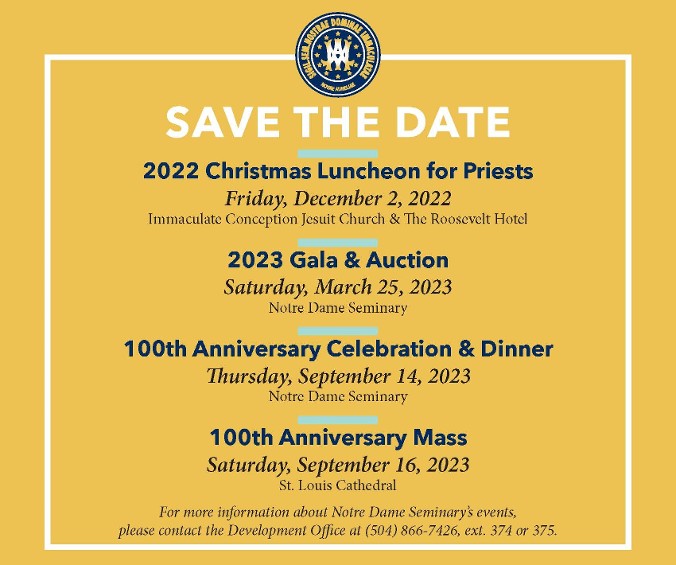 NEW ORLEANS

To see all the upcoming events, click here.
NEW ORLEANS


Catholic Community Radio broadcasts Catholic programming across New Orleans, Houma and elsewhere. For information and its programming and events connected to it, click here.