LOUISIANA FRONT PAGE
NEWS AND EVENTS
← IF YOU CANNOT FIND AN EVENT IN THE LIST BELOW, GO TO THE LEGEND ON THE LEFT SIDE OF THIS PAGE AND PUT YOUR CURSOR ON ONE OF THE HEADINGS OF LOUISIANA SITES. THAT MIGHT HELP YOU. EVERYTHING WITHIN THAT HEADING WILL POP UP. THEN CLICK ON YOUR ITEM OF INTEREST. WANT TO ADD SOMETHING, LET US KNOW.
LOUISIANA
CREATED BY WATER, PURIFIED BY THE FIRE OF THE HOLY SPIRIT!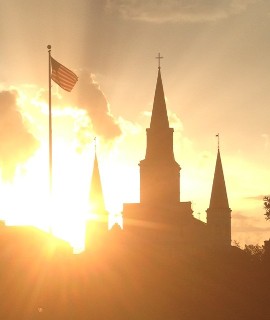 (Taken in New Orleans on Saturday, July 18, 2015)
To list a multi-parish Louisiana Catholic event, please send event information or a jpeg image or a pdf document to: macleanland@bellsouth.net to get it listed.
UPCOMING CATHOLIC EVENTS ACROSS LOUISIANA ARE SHOWN BELOW
THE SPOTLIGHT IS CURRENTLY ON: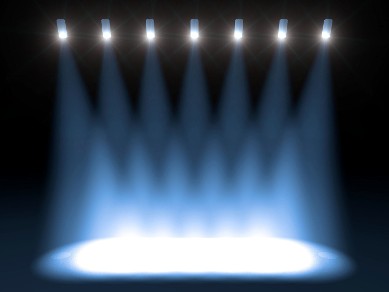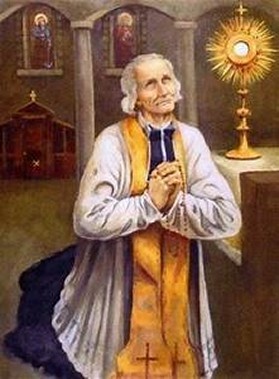 HOLY PRIESTS JUST DON'T HAPPEN!
St. John Vianney stated, "When people wish to destroy religion, they begin by attacking the priest because where there is no priest, there is no sacrifice." Our priests need our help if they are to persevere in the midst of these diabolical attacks upon the true Church. This is how the spiritual battle unfolds - with quiet prayers and sacrifices for each other. Together we are the Church, and "the gates of hell will not prevail against it." There are times when our prayers must go public. Therefore, we see events such as Eucharistic Processions in public streets and waterways. Therefore, we see scripture prayed from cover to cover in public areas. Therefore, we see rosaries prayed on the corners of streets by large numbers of Catholics across South Louisiana.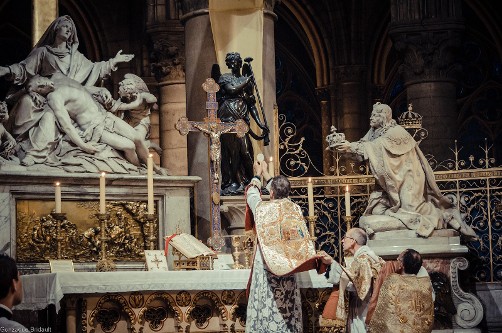 LET'S PRAY FOR OUR PRIESTS!
VOCATIONS COME FROM PRAYER AND ARE FORMED IN PRAYER
We are again reaching out to the faithful of Houma-Thibodaux Diocese. Now, more than ever our priests need our prayers. Now, more than ever we need to unite as a Church in prayerful support for each other. As a Church, we need to beg God for His grace for our shepherds and spiritual fathers and future priests. As you know, our priests are under constant spiritual attack by the enemy and need our prayerful support. This should not be news to us. For hundreds of years, the clergy have been the first targets of spiritual warfare. If the priesthood is damaged, the entire Church is therefore automatically damaged. We look to our priests and the authority that resides within the priesthood. To read more about the history behind this warfare that is uniquely staged in the battlefield of Louisiana, click here.
Good priests need help! We are obligated to help!
THE SPIRITUAL PRAYER WARRIORS OF THE HOUMA-THIBODAUX DIOCESE are again in the process of assigning prayer partners for each of the priest and seminarians in the diocese. If you would like to spiritually adopt a priest and/or seminarian, please click on the email below. If you would like to continue praying for the priest and/or seminarian you have already been assigned, that's fine as well, just let us know. Otherwise, we will just assign a priest to you randomly.
Occasionally, we will hold prayer nights of adoration and reflection specifically for the needs our priests. Once enrolled, you will receive an email notification of these events as they are scheduled.
spiritualprayerwarrior@gmail.com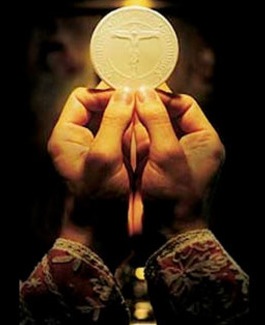 Click here to listen to a special message from Bishop Fabre to move to Comfort the People of Houma-Thibodaux in a time of distress.
+++++++++++
THIBODAUX
ST. THOMAS AQUINAS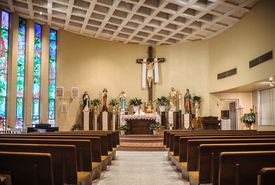 PRAY FOR PRIESTS!!!
Join the Community of St. Thomas Aquinas
Catholic Church at Nicholls State University in Thibodaux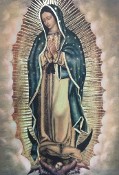 to pray with Our Lady for Her priests!
Each Thursday there is continuous Eucharistic Adoration and a Rosary is prayed every hour from 8:00 am until noon. Mass will follow at 12:15 pm.
All are welcome!
++++++++
LITTLE CAILLOU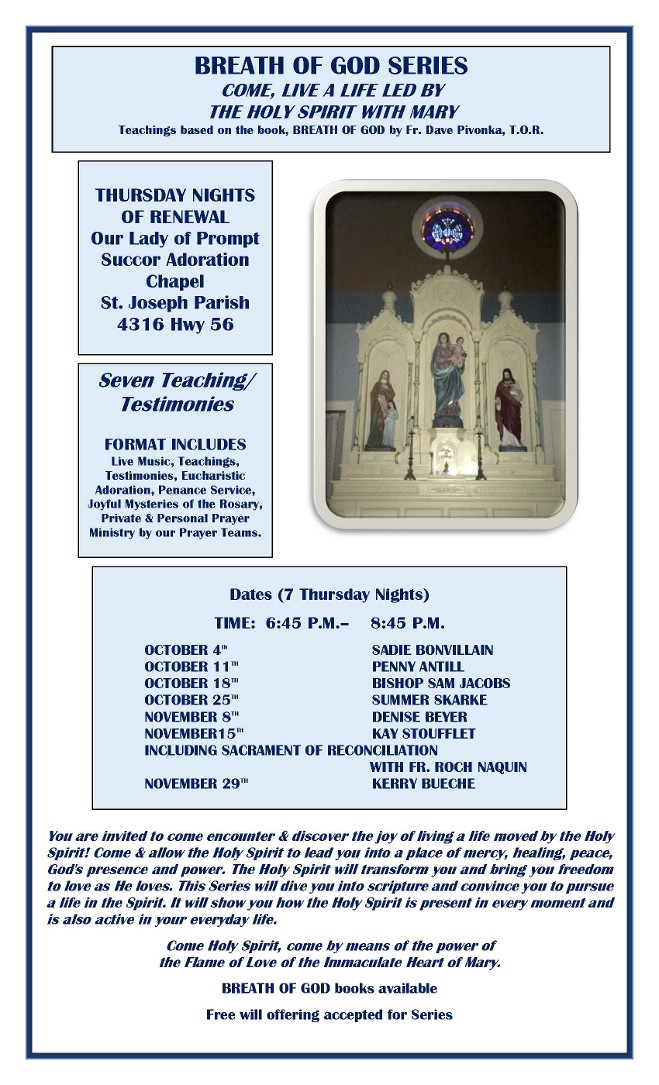 +++++++++
HOUMA
TRADITIONAL LATIN MASS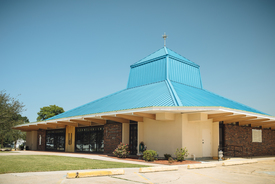 St. Gregory Barbarigo Church
Latin Mass is now being celebrated at St. Gregory Barbarigo Catholic Church in Houma.
Weekly Mass at St. Gregory will begin at 5:00 pm
Confessions will begin at 4:00 pm and end about 15 minutes before Mass
(Presider: Rev. Van Constant or Rev. Andre Melancon)
+++++++
LAKE CHARLES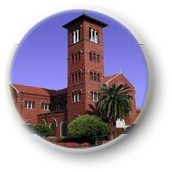 THE CATHEDRAL OF THE IMMACULATE CONCEPTION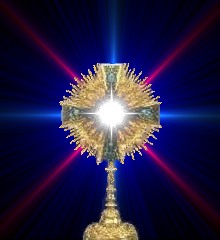 "Presence: The Mystery of the Eucharist" is a 4-week study that explores the truth and beauty of Christ's real presence in the Eucharist, from its origins in Sacred Scripture, to its profound role in the life of the Church and her members. Although the Eucharist appears to be simple bread and wine, it is actually the "source and summit" of the Christian life. It is the crescendo of the entire story of salvation. Join us every Tuesday (October 9, 16, 23 & 30) at 6:00 PM in the Ave Maria Hall. To watch the trailer about this movie, click here.
+++++++++
AMELIA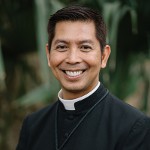 Rev. Robert-Joel Cruz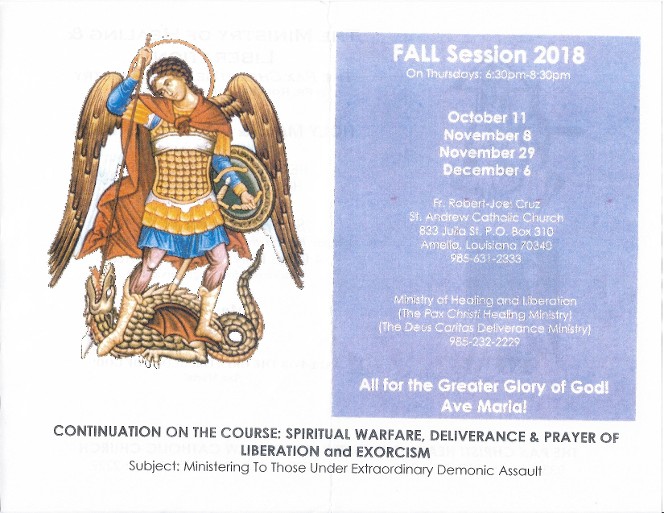 ++++++++++
NEW ORLEANS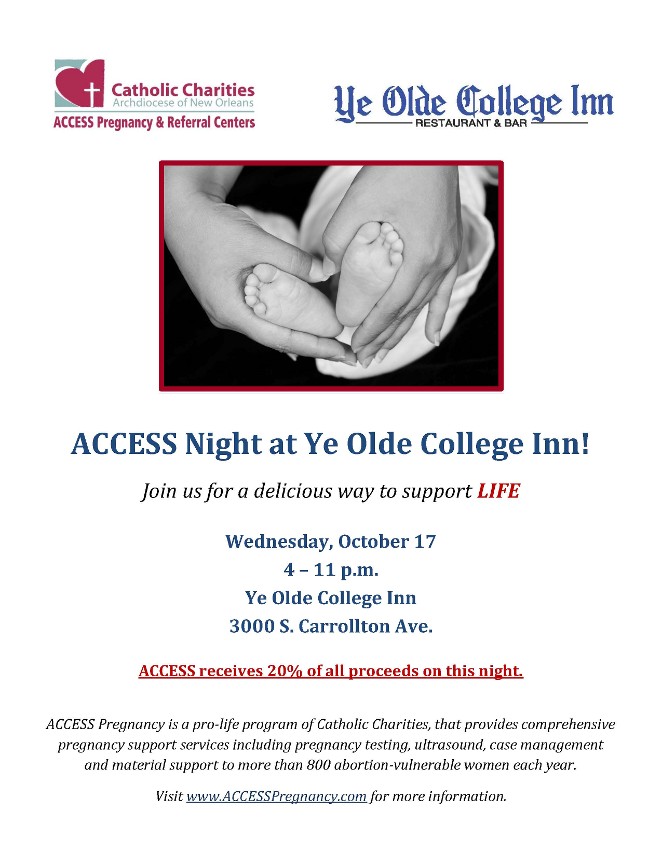 ++++++++
METAIRIE

Fr. Kevin Scallon, a Vincentian priest from Ireland, passed into the arms of the Heavenly Father on Monday, June 25, 2018, at his home in Florida. Fr. Kevin is known and loved around the world for his ministry to priests as well as for his work with the laity. He also served as a seminary spiritual director and missionary in Africa. Over 40 years ago he founded the Intercession for Priests which has spread to many countries. Just before his death, he had been ministering at the Intercession for Priests in Europe.
Since 1985, Fr Kevin and Sr. Briege McKenna, OSC, have traveled the globe preaching the Gospel and praying for healing with great effectiveness. Everyone who met Fr. Kevin was impressed by his humility, holiness, generosity, wisdom and wit. His book, I Will Come Myself, is an inspiring insight into the ministry of Jesus. He has several beautiful rosary CDs done with his sister-in-law Dana. Fr. Kevin has also written many moving prayers, two of which are included on the prayer card copied below. A downloadable version is on our website.
Please pray for the repose of the soul of this outstanding and saintly priest, Fr. Kevin Scallon. Pray for the consolation of his large family and many friends. Pray too for Sr. Briege, his faithful co-worker and friend for many decades.
++++++++
SCHRIEVER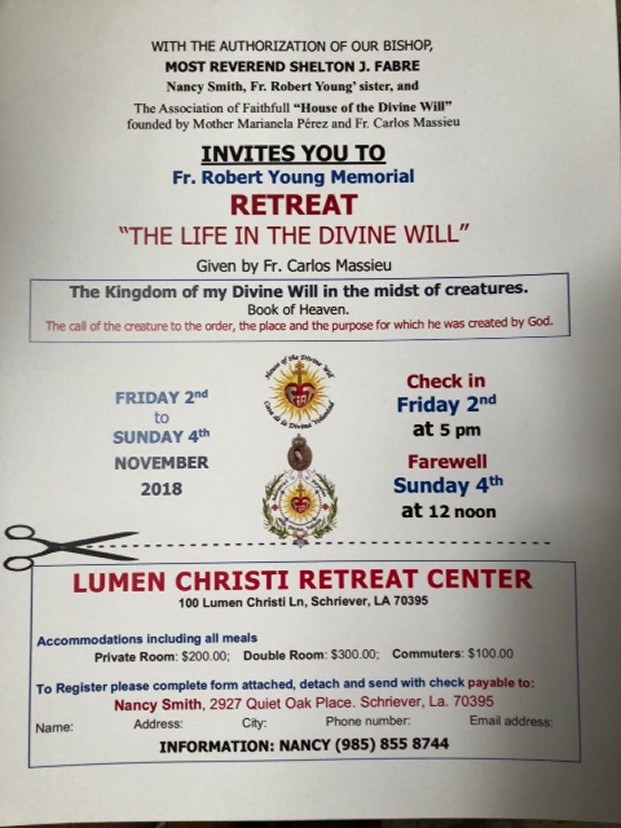 For much more information on Louisiana and Divine Will, click here.
++++++++++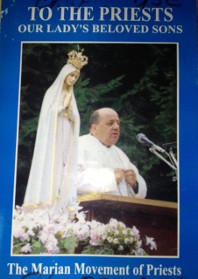 MARIAN MOVEMENT OF PRIESTS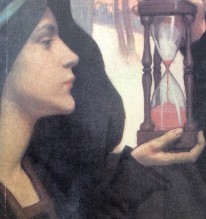 St. Edward's Catholic Church
Friday, October 26th
(and the 4th Friday of each month)
6:00 pm - Mass
Immediately after Mass - Cenacle
Presider and Spiritual Director: Fr. Gerald Seiler
Read this book now and see what Our Lady was telling Her Remnant Church over 20 years ago.
For more information on the Marian Movement of Priests and/or the cenacles of prayer, call.
Cindy Hemelt (883-5783)
Pauline Lee (451-3658)
Maggie Pruett (400-5151)
Hazel Canon (737-5739)
++++++++
MATTHEWS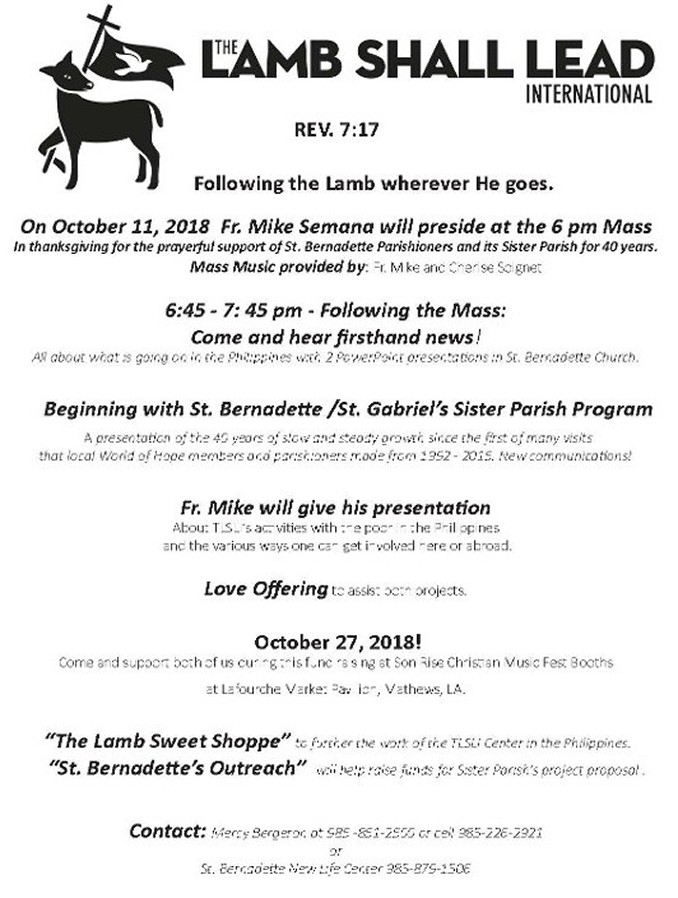 ++++++++
KENNER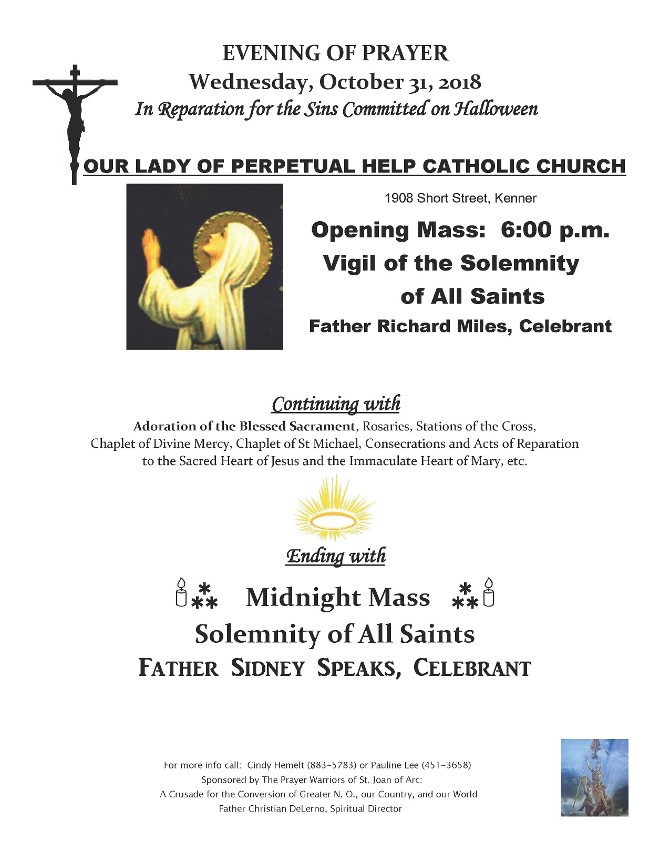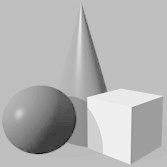 +++++++++
NEW ORLEANS AREA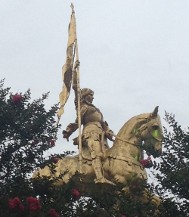 Join in Praying with the St. Joan of Arc Prayer Warriors to pray for the Conversion of our Greater New Orleans Area, our Country, and our World to Our Lord Jesus Christ
Saturday, November 3, 2018
(and every First Saturday)
10:00 a.m. – 12:00 Noon
St. Mary Magdalen Catholic Church
6425 West Metairie Avenue, Metairie, LA 70003
Eucharistic Adoration
Confessions
Holy Rosary
First Saturday Devotions as requested by Our Lady of Fatima
Holy Mass
Chaplet of Divine Mercy
and other intercessory prayers.
Father Christian DeLerno, Jr., Celebrant and Spiritual Director
(Past Spiritual Director, Fr. Stan Klores)
ALL ARE INVITED!
Please bring your family and friends.
For more information call:
Cindy Hemelt (883-5783),
Marylyn Comesana (559-0965,
Pauline Lee (451-3658)
++++++++++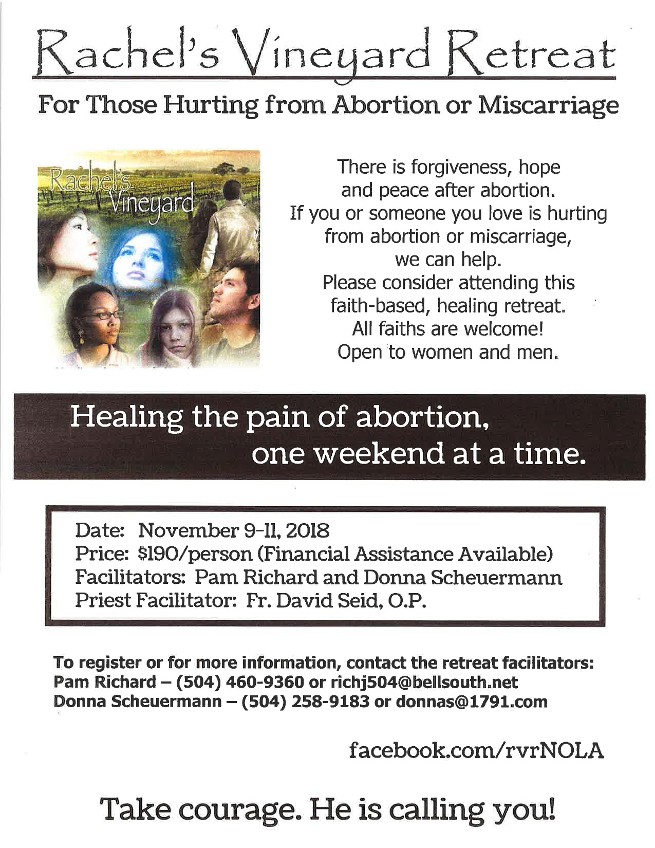 ++++++++++
POINTE AUX CHENES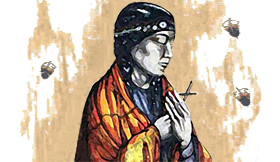 AMERICAN INDIAN MASS
St. Charles Borromeo Catholic Church
Friday, November 16, 2018
Mass - 6:30 pm
Meal served after Mass.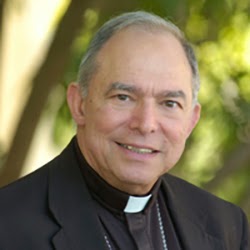 (Presider of Mass: Bishop Sam Jacobs)
All invited to celebrate with the American Indians of Louisiana!

Learn about St. Kateri Tekawitha and the Tekawith Conference located in Alexandria, LA, click here.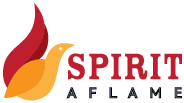 Learn more about Bishop Jacobs blog site, click here.
+++++++
LAFAYETTE
ANNUAL AFRICAN AMERICAN
CATHOLIC YOUTH CONFERENCE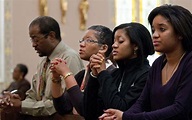 Saturday, November 17, 2018
From 8:00 am to 6:00 pm
St. Thomas More Catholic School
For complete information on this conference, click here.
This event sponsored by the Diocesan Office of Black Catholic Ministries
++++++
KENNER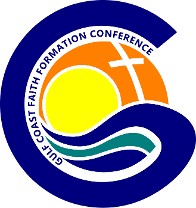 THE GULF COAST
FAITH FORMATION CONFERENCE
Thursday, January 10th 2019 through
Saturday, January 12th, 2019
at the Ponchartrain Convention and Civic Center
The conference offers those involved in catechesis and evangelization in the Catholic Church an opportunity to enhance their ministries and to deepen their commitment to Jesus Christ through:
Personal and professional development sessions with leaders in evangelization and catechetical ministry

Liturgical celebrations and a variety of prayer experiences

Formal and informal networking opportunities
Thought-provoking and inspirational presentations
The conference is hosted and sponsored by the Archdiocese of New Orleans in collaboration with dioceses in Region V of the Official Catholic Directory, which includes Louisiana, Mississippi, and Alabama. Laity, clergy, and religious from the Gulf Coast and throughout the United States attend this conference each year. In its 37th year, the conference continues its heritage inspired by its previous namesake, Fr. Johannes Hofinger, S.J., a world-renowned missionary, evangelizer, teacher, and catechetical leader.
For the latest information about scheduling and registration, click here.
++++++
NEW ORLEANS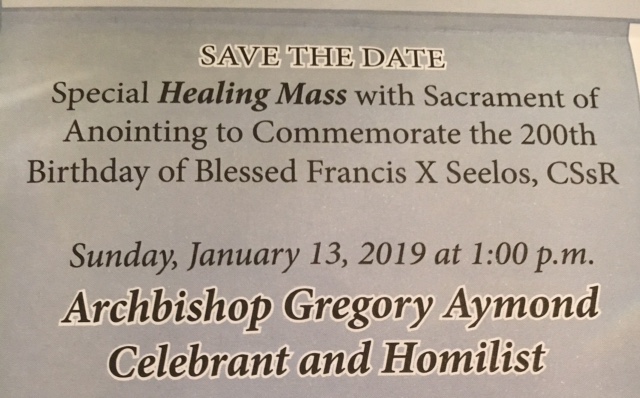 +++++++
METAIRIE
OPUS SANCTORUM ANGELORUM RETREAT
Work of the Holy Angels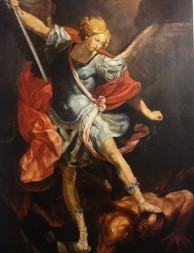 Silent Lay Retreat at:
The Archdiocese of New Orleans Retreat House.
From January 31st through February 3rd, 2019
For more information, click here.
++++++++++
BATON ROUGE
SHREVEPORT
ALEXANDRIA
ARE YOU LOOKING FOR AN ALTERNATIVE
TO THE 2019 WASHINGTON MARCH FOR LIFE?
If you can't got to Washington (and most can't) but you still want to march for life, march through the streets of Louisiana. Spend one Saturday morning and make a public statement for the defenseless that cannot speak for themselves.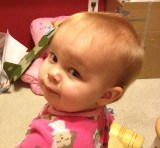 Follow me to the...
LOUISIANA LIFE MARCHES IN:
Baton Rouge (January 19, 2019)
Shreveport (January 26, 2019)
Alexandria (February 2, 2019)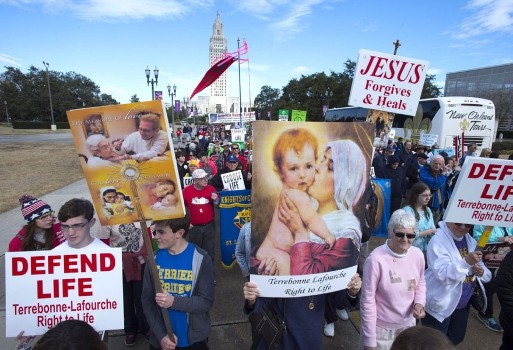 For information of how Louisiana cares for LIFE, click here.
+++++++++
METAIRIE
SCOTT HAHN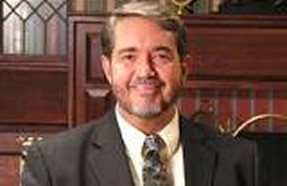 St. Clement of Rome Church
Saturday, January 26, 2019
To get more information and register, click here.
+++++++++
LAFAYETTE

+++++++++
BATON ROUGE
MEN, SAVE THE DATE!

STAY IN TOUCH WITH THE LATEST DETAILS OF THIS EVENT AND WITH THE MEN OF THE IMMACULATA BY CLICKING ON THIS LINK: //www.catholicmenbr.com/