STORMS ABOUND!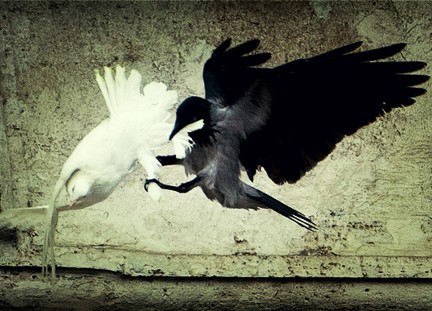 MANY OF LOUISIANA'S STORMS
WILL COME
BY WAY OF NATURE!
WATERS FROM THE GULF (hurricanes), OR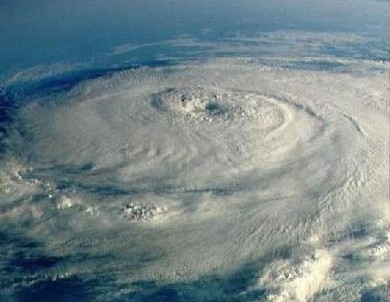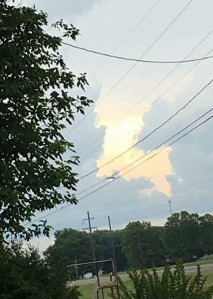 ONE DAY, EVEN MORE LIFE-CHANGING, WATERS FROM THE NORTH!
(Earthquakes!...and river levees crumble)
WHEN THE NEW MADRID RUMBLES AND WHEN THE LEVEES GO DOWN, GOD WILL BE BACK TO BUILDING THE LAND HE HAS BEEN BUILDING FOR EONS.
CLICK HERE FOR MORE ON THAT.
SO, WHEN THE WATERS RISE, WHETHER IT BE FROM HURRICANES FROM THE SOUTH OR EARTHQUAKE WATERS FROM THE NORTH, WE HAVE BEEN CREATED TO FIRST TURN TO OUR FAITH!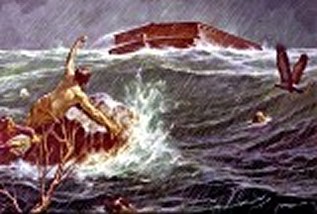 THEREFORE, WE FIRST DILIGENTLY PRAY THE POWER OF OUR FAITH IN JESUS AND HIS CROSS, IT CAN BE SO MUCH MORE EFFECTIVE THAN JUST LEVEES AND PUMPS ALONE COULD EVER HOPE TO BE! IT IS IN THE POWER OF GOD THAT WE RECEIVE PROTECTION. THERE WILL BE STORMS BEFALL US THAT MAN-MADE STRUCTURES CANNOT HANDLE.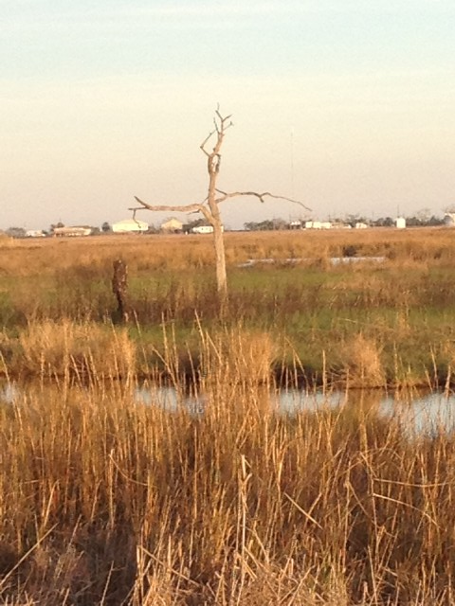 Cocodrie, Louisiana
Storms that have impacted Louisiana lands over the years...
1957 - Audry
1964 - Hilda
1965 - Betsy
1969 - Camille
1971 - Edith
1974 - Carmen
1977 - Babe
1979 - Bob
1985 - Danny
1985 - Juan
1988 - Florence
1992 - Andrew
1997 - Danny
2002 - Lili
2005 - Cindy
2005 - Katrina
2005 - Rita
2007 - Humberto
2008 - Gustave
2008 - Ike
2012 - Isaac
2017 - Harvey
2019 - Barry
2020 - Cristobal
2020 - Marco
2020 - Laura
2020 - Delta
2020 - Zeta
To see video...Before Ida...click here.
2022 - Ida
To see summary of hurricanes, please click here.
Storm Barry, gave us a clear sign of the battle that is really being fought.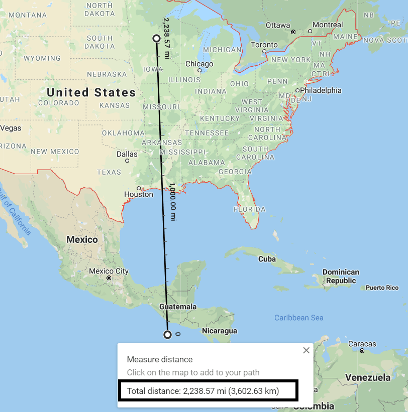 Storm Cristobal (Christ Bearer) gave a sign on June 6th that was connectted to the Holy Water that was poured at Lake Itasca, MN on June 19th! Holy Water reached the Gulf of Mexico on September 11th (9-11)!
FOR MORE ABOUT THE HOLY WATER, GO TO THE LEGEND AT THE TOP OF THIS PAGE AND CLICK ON: "LOUISIANA - HOLY WATER BLESSING"!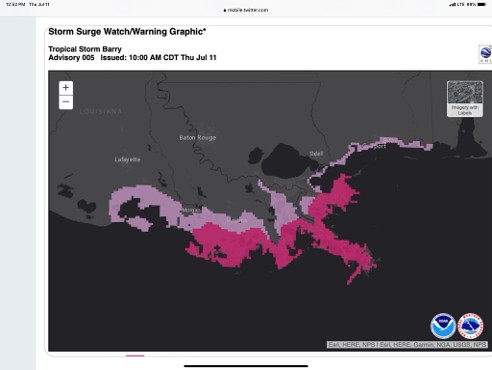 THE IMAGE OF WHO IS BEHIND ALL STORMS
IN 2005
HURRICANE KATRINA AND HURRICANE RITA CROSSED LOUISIANA'S SHORES WITH DEVASTATING RESULTS TO MANY. THESE TWO MASSIVE STORMS MARKED LOUISIANA ON THE EXACT EAST AND THE WEST LINES OF THE STATE. (See the two storm tracts below.) NOT AN ACCIDENT. THEY CLEARLY PUT LOUISIANA ON THE "CENTER-STAGE" OF THE WORLD. THEY HAVE MARKED LOUISIANA FOR FUTURE EVENTS TO COME.
ONE RESULT, THEY TOOK LOUISIANA RESIDENTS AND SCATTERED THEM THROUGHOUT THE REST OF THE COUNTRY. MANY TO NEVER RETURN! BUT, BY THAT UNEXPECTED EXODUS OF MANY, THE UNIQUE ANNOINTING PLACED UPON LOUISIANA AND ITS RESIDENTS AND/OR VISITORS HAS NOW BEEN SPREAD THROUGHOUT THE NATION.
AMAZING THINGS WILL HAPPEN HERE AS THE HOLY SPIRIT CONTINUES TO MOVE IN LOUISIANA TO BECOME ITS OWN UNIQUE EUCHARISTIC EXPRESSION OF THE NEW JERUSELEUM THAT IS PROCLAIMED (REVELATION: 21 AND FOLLOWING)!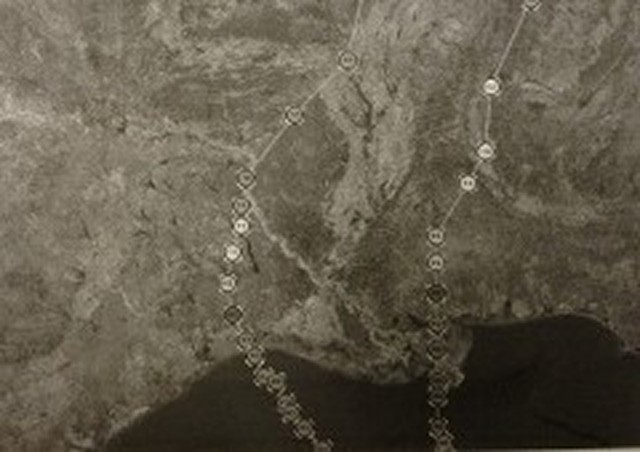 RITA ON THE WEST LINE KATRINA ON THE EAST LINE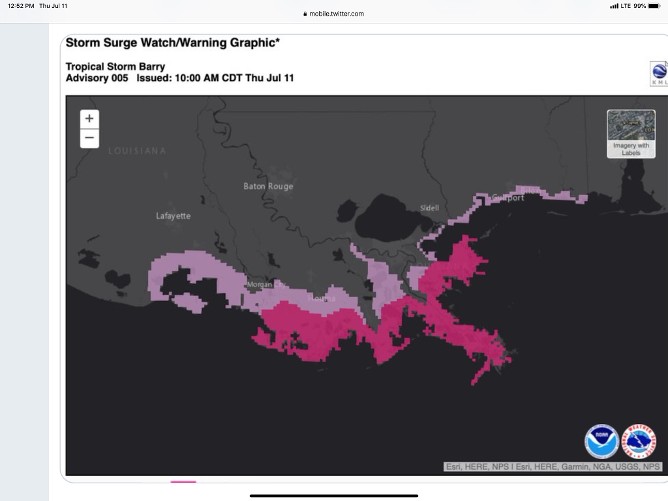 2019 - HURRICANE BARRY SPEAKS IN IMAGERY!

Gospel Reading for Saturday, 07.13.2019 (as Barry inches closer to land):
Gospel Mt 10:24-33
Jesus said to his Apostles:
"No disciple is above his teacher, no slave above his master.
It is enough for the disciple that he become like his teacher,
for the slave that he become like his master.
If they have called the master of the house Beelzebul,
how much more those of his household!

"Therefore do not be afraid of them.
Nothing is concealed that will not be revealed, nor secret that will not be known.
What I say to you in the darkness, speak in the light; what you hear whispered, proclaim on the housetops.
And do not be afraid of those who kill the body but cannot kill the soul; rather, be afraid of the one who can destroy both soul and body in Gehenna.
Are not two sparrows sold for a small coin?
Yet not one of them falls to the ground without your Father's knowledge.
Even all the hairs of your head are counted.
So do not be afraid; you are worth more than many sparrows. Everyone who acknowledges me before others I will acknowledge before my heavenly Father. But whoever denies me before others, I will deny before my heavenly Father."
DO NOT FEAR!
DO NOT BE INTIMIDATED BY THE DARKNESS
BELIEVE HIS WORD WHEN IN FEAR OF PERISHING!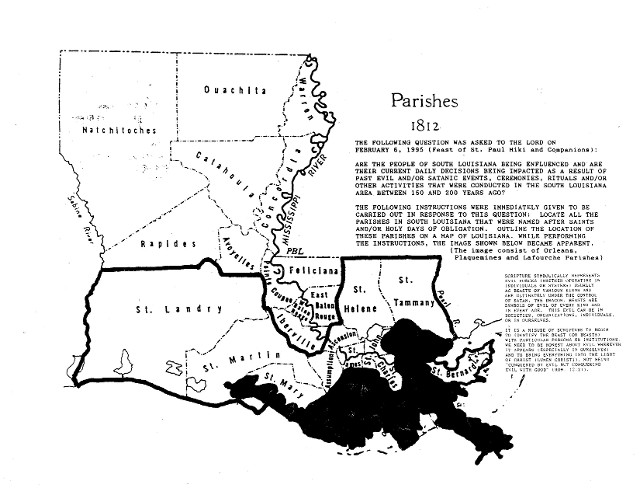 Matthew 17: 19 Then the disciples approached Jesus in private and said, "Why could we not drive it out?" 20 He said to them, "Because of your little faith. Amen, I say to you, if you have faith the size of a mustard seed, you will say to this mountain, 'Move from here to there,' and it will move. Nothing will be impossible for you."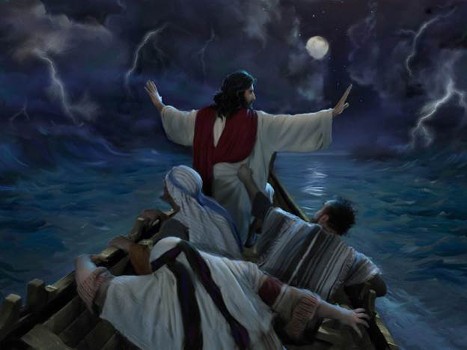 LUKE 8:22-25
The Calming of a Storm at Sea. 22 One day he got into a boat with his disciples and said to them, "Let us cross to the other side of the lake." So they set sail, 23and while they were sailing he fell asleep. A squall blew over the lake, and they were taking in water and were in danger. 24They came and woke him saying, "Master, master, we are perishing!" He awakened, rebuked the wind and the waves, and they subsided and there was a calm. 25Then he asked them, "Where is your faith?" But they were filled with awe and amazed and said to one another, "Who then is this, who commands even the winds and the sea, and they obey him?"
MARK 4:35-41
The Calming of a Storm at Sea. 35 On that day, as evening drew on, he said to them, "Let us cross to the other side." 36Leaving the crowd, they took him with them in the boat just as he was. And other boats were with him. 37A violent squall came up and waves were breaking over the boat, so that it was already filling up. 38Jesus was in the stern, asleep on a cushion. They woke him and said to him, "Teacher, do you not care that we are perishing?" 39He woke up, rebuked the wind, and said to the sea, "Quiet! Be still!" The wind ceased and there was great calm. 40Then he asked them, "Why are you terrified? Do you not yet have faith?" 41 They were filled with great awe and said to one another, "Who then is this whom even wind and sea obey?"
MATTHEW 8:23-27
The Calming of the Storm at Sea. 23 He got into a boat and his disciples followed him. 24Suddenly a violent storm came up on the sea, so that the boat was being swamped by waves; but he was asleep. 25 They came and woke him, saying, "Lord, save us! We are perishing!" 26He said to them, "Why are you terrified, O you of little faith?" Then he got up, rebuked the winds and the sea, and there was great calm. 27The men were amazed and said, "What sort of man is this, whom even the winds and the sea obey?"
PRAYER FOR SAFETY
IN HURRICANE SEASON
O God, Master of this passing world, hear the humble voices of your children. The Sea of Galiliee obeyed your order and returned to its former quietude; You are still the Master of land and sea. We live in the shadow of a danger over which we have no control; the Gulf, like a provoked and angry giant, can awake from it seeming lethargy, overstep its conventional boundaries, invade our land and spread chaos and disaster.
During this hurricane season, we turn to You, O Loving Father. Spare us from past tragedies whose memories are still vivid and whose wounds seem to refuse to heal with the passing of time. O Virgin, Star of the Sea, our Beloved Mother, we ask you to plead with your Son on our behalf, so that spared from the calamities common to this area and animated with a true spirit of gratitude, we will walk in the footsteps of your Divine Son to reach the heavenly Jerusalem where a stormless eternity awaits us.
Amen.
By the Most Rev. Maurice Schexnayder (1895-1981)
Former Pastor of St. Francis de Sales Church (now Cathedral) in Houma, Louisiana
Second Bishop of Lafayette, Louisiana

Prayer to Our Lady of Prompt Succor
0 Mary, mother of God, who amid the tribulations of the world, watch over us and over the Church of your Son, be to us and to the Church, truly, Our Lady of Prompt Succor.
Make haste to help us in all our necessities, that in this fleeting life you may be our succor, and obtain for us (here ask the particular favor you desire). As you once saved our beloved city from ravaging flames and our country from an invading army, have pity on us and obtain for us protection from hurricanes and all other disasters. Be to us truly Our Lady of Prompt Succor now and especially at the hour of our death.
Our Lady of Prompt Succor
Hasten to Help Us
To read about the history of Our Lady of Prompt Succor and the devotion, click on the image below that is located at the National Shrine located on State Street in New Orleans, LA.