This page last revised on September 16, 2019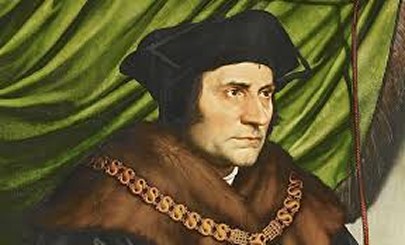 St. Thomas More, Pray for Us
(For more on the life of St. Thomas More, click on image.)
EVEN BEFORE READING BELOW, IF YOU WANT MORE PRE-EMPTORY INFORMATION,
PLEASE VISIT THE HOME PAGE ON THE LEGEND TO THE LEFT
LOUISIANA - ITS DARKNESS OF "JUST-US"
INTRODUCTION
All the pages listed above this page on the legend to the left are positive in their nature they are designed to help evangelize others. That has always been the intent of this website...to make one more excited about one's faith and to be radical for it. For the thousands of visitors from across Louisiana and elsewhere, that visit this website, that will continue to be its intent.
Visiting the pages connected to the darkness that will be described in these new pages may be of no interest to you. That is too bad, since what will be exposed impacts you greatly as well, whether you are interested in it or not.
On the other hand, it may be that before continuing on in these pages that will follow, you may want to briefly visit the Home Page of this website just to get a better foundational understanding of what you read here and why this must be done. But, that is not a necessary step for you and that is certainly up to you.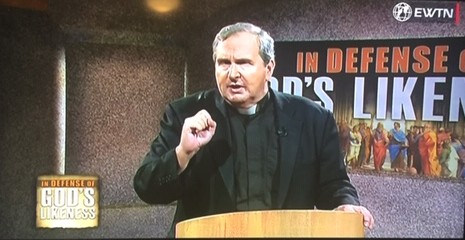 In the EWTN series In Defense of God's Likeness, Fr. Robert J. Spizer, S.J., Ph.D. states the following: "Every human being, because they have intrinsic dignity, deserves minimum justice, and therefore, possesses inalienable rights (life, liberty, property), which is a universal obligation."
The author sought out those rights in the courts of Louisiana for 33+ years. Once it became obvious that the courts would never allow such rights to the author, another venue became necessary in order to record the truth.
Therefore, In February of 2019 this portion of this website began. It began to put forth a certain "darkness" within Louisiana that we all live with but most are too busy to realize. The following pages will attempt to be a narrative of this author's personal journey over nearly 50 years of work experience in regard to land that have centered a great bit in St. Mary Parish, LA over the last 33 years.
A personal journey that has consistently been tied back to this small civil parish in the land we call Louisiana. Many times through my career there have been opportunities to leave this State for agricultural and/or mineral employment but through it all Louisiana has remained "home". From farming to oil and gas production operations in the 1980's, that professional journey has evolved over the years in order to allow me to stay in Louisiana. That journey was an internal one that changed eternally for the author on March 1, 1992 at about 3:00 pm. It was totally unexpected but the change is/will be lasting and impacts each decision made the author makes. The magnitude of the event that day shall never to be forgotten.
At that time the Blanchard I litigation in St. Mary Parish was in settlement mode with an anticipated full environmental cleanup apparently soon to begin. In 1991 there had been a reversal decision by the First Circuit Court of Appeal of a District Court decision of a previously wrong decision rendered by Judge Richard Haik on behalf of the defendants and the litigation was being remanded back to St. Mary Parish for a trial on the merits. It appeared at the time that ARCO did not want to go through all that. ARCO had brought on a new attorney to the litigation (E. Phelps Gay). ARCO's previous attorney (Patrick S. Ottinger) appeared to be out of the picture and it looked as though progress might be able to be made to get ARCO off Park Plantation and get the property environmentally remediated for everyone's good. But, there were other unexpected factors that began to play themselves out at that the same time. They would ultimately materially bear upon the The Blanchard I Litigation. (Those factors in other courts across South Louisiana and elsewhere will be discussed below and later in other pages.)
Very briefly, in 1991 a Federal Grand Jury Investigation regarding environmental contamination in Lake Salvador in Jefferson Parish began. The author was not a target of that investigation but was expected to be called as a witness to facts that were connected to the wrongdoings that in fact were connected Chevrron environmental wastes.
Additionally, there was a litigation in Jefferson County, Alabama (Birmingham) that was directly connected to the author's position in that Grand Jury Investigation in Louisiana.
Additionally, an action in Terrebonne Parish, Louisiana was filed in regard to a docking and loading facility in Jefferson Parish, Louisiana near the Lake Salvador incident.
All the above matters were intertwined and substantively connected to the St. Mary Parish wrongdoings. Some of the attorney "cast of characters" crossed over from one action to the other and that will be all laid out over time by documents placed on separate pages of this website.
As that unfolding of information is brought forth, you will be entering into a darker side of Louisiana. Into a "dark zone" or a "negativism" that is not a pleasant place to go. You will be entering into Louisiana's "just-us" system that operates outside of true justice. In this two-tier system there is one tier for "just-them" and one for the general public. Unfortunately, because it is so repulsive to many non-lawyers, it is not approached by many. Much like walking up on road kill. Sooner or later you get a "whiff" of the stink of the dead carcass on the side of the road and you then turn away in disgust. One leaves. Oftentimes, just another lawyer joke is the outcome. There is no serious inquiry or investigation into the matter that itself repels. That is too bad.

This story, that shall be told over time on this website, will attempt to demonstrate document-by-document how selective "just-us" can work in Louisiana. And, has worked in the author's journey. It will be told through the author's own personal encounters. There are many others out there with their own stories to tell. I have heard about them from the victims over the years. From land being stolen from the rightful owners to children being unreasonably denied a parent.
No matter the substance of the story, the underlying issue is "just-us". Hopefully, by the evidence and narrative that will be presented over time in these pages, the reader will understand that under the right circumstances, anyone can be a target of this "just-us" system. It just depends on the issue and the people involved.
Please do not hesitate to contact this website, if you want to share your story. The contact information is shown below at the bottom of this page.
Over the weeks and months ahead, the author will place on this website hundreds of pages of documents and information that will span 33 years of personal litigations and other actions that, unless displayed in this manner, will likely never see the light of day and be able to be known or considered by the public. The author will send you to litigations where there are thousands of additional pages of information to support and expand on what shows up here. In many cases, you will be sent to the exact recorded and numbered pages within those filings. (That will make individual follow ups much easier.)
The author has located important duplicate information (and more) in places of absolute security and has placed others in positions of trust to release this information (and more) should the author not be able to fully disclose what must be disclosed.
Many of the names revealed will surprise you...some will not. Not much commentary will be needed from the author. Just enough to connect the actions together for the sake of understanding and/or clarity. In most cases, the documents will speak for themselves...loud and clear! Many of the actual documents to be viewed have never been seen before by the public and, if seen, never have been materially connected to other significant actions. These pages will attempt to do that.
Important documents are buried deep in the records of courthouses in places that are as quiet as tombs. Important only when connected to another one. Many hidden secrets lie in those public records. And now, with most researched documents accessed by technology from outside the courthouse, they are never to be found even by accident. If not displayed by this website effort, and by this author, it is likely they will never be seen or known about by others. Many of the documents have been seen and/or used in courtroom hearings and depositions, etc. but have not been easily avialable to the public, the press and/or any other stakeholder that might have an interest to know such facts.
Stakeholders, please contact the for more information in your area of interest. The contact information is shown below at the bottom of this page.

Much more is to come over time as we build the files and the links and tie in the different litigations and parties to demonstrate how innocent Louisiana citizens can be subject to a selective "just-us" system that is extremely selective as to who you may be or not be, a system out of control as to what it will do to reach a certain end product, and a system without a willingness to discipline itself. That is a dangerous mix.
When public record tampering happens (such as the court itself modifying and/or destroying public litigation records across multiple litigations to protect itself), the ramifications of such happenings may extend well over into the criminal side of the law as well. That brings into play a whole other group of interested parties or stakeholders.
Uncontrolled record tampering? Yes, there may be persons sitting right now in jails or prisons that have had words deleted or inserted in criminal hearing transcripts and/or in court transcripts in order so that the court can reach it own desired end. You say, no way! Extreme public record tampering has happened to this author in multiple courts and in different parishes. The ultimate supervisory body (The Louisiana Supreme Court), mandated to supervise and address such matters has failed to act in the author's proceedings. As I argued through pro se filings before the Louisiana Supreme Court in 2003, when words are taken out of the transcript and the record, who decides which words? Someone does! Who is that someone and why? Of course, nothing was done about all that. It is a classic example of the fox watching the hen house or an ostrich sticking it head in the sand.

Additionally, there are other parties that have been individually doing their own investigations in their own areas of interest and for even longer than the author with ramifications that impact numerous people and the lands they owned (or should own) for many years. For all practical purposes, it appears they have been ignored and/or have not been presented with reasons why they are wrong. They have been just ignored! Why, because the stakes are too big!
The work has been done. The story is waiting to be told. We can and will lead you to those other persons that have had their lives changed forever by courtroom antics and clerk of court records practices that are only made for stories of fiction.
It is only because the judicial system has simply refused to consistently and equally carry out the mandates required by the State Constitution to serve all the public that this work must now be done this way. The author has personally traveled through the court system since 1986 as a non-attorney, as a plaintiff and as a defendant, to try and address certain wrongdoings that have been perpetuated by others first against an elderly widow and then the author but he has been unsuccessful to-date. The author has spent all these years trying to do this specifically because he had/has a great respect and hope for a just judicial branch of government with equal protection for all. Much of that journey has been pro se. Be assured, not a place one would like to be when confronting the wrongdoers who in many cases are attorneys.
To be playing an important game where the rules are selectively enforced by authorities in positions of great power is not a good place. Just lately, in a New Orleans Saints game, we saw what can happen when there is not equal enforcement of the rules. What is being presented here is not limited to the outcome of one football game, or even a season, it is persons' lives that are at stake. That is what is on the line. But, the court cares not about that in certain situations. Much like the referees did not as well.

This large amount of information will be separated into individual pages named after certain actions and places and linked to each other and to external pages. From Jefferson Parish, Louisiana to Calcasieu Parish, Louisiana. From judiciary and attorney disciplinary complaints (not acted on of course) to regulatory filings and public records information that will at times appear to be unbelievable. (But, you will have to deny what you own eyes are reading to not believe it.) It will bring us to the Louisiana Supreme Court more than once - with sad results. You will be disappointed at times and angry at times. That is OK. The important thing is what you do with that disappointment and anger. Always attempt to act righteously. Act to correct the wrong. One should never act to correct a wrongdoing but creating another wrongdoing.
Because of the many years this has taken, many of the key individuals have passed on into eternity. That will not stop this work. This is about no one person. It is about the darkness within systems that have been established to protect the public. At times, these systems do not protect the public but certain parties with power and influence. These parties seem to move without the fear of accountability. It will take some time to do all this to its completion but it will be worth it to expose the DARKNESS OF JUST-US with Louisiana!
Certain pages will change almost daily as more narrative and filings are added or edited in truth and accuracy and for clarity. As these pages become more revealing, the author has been told, it is likely, there will be attempts to hack and take down this website as well as divert visitors away from it. This website's security has been increased and attempted hackers will now be much more easily identified. Alternative hosting sites with extreme security are already being explored and you will advised accordingly at the correct time should website locations change.
Some have asked why post all this now...after so many years. That is a great question. The latest series of events in The Blanchard V Litigation is the third time in this journey; whereby, public records in the series of Blanchard litigations are corrupted by the court itself. The first was by the removal of material verbiage from transcripts by the court in the litigation titled, Paul Maclean vs. G. Tim Alexander, III, et al. Secondly, by the loss and/or destruction of an entire court record in The Blanchard III Litigation. The second was the court's unbridled antics in The Blanchard III Litigation . . . both to the author's sole detriment . . . both with no action by the higher courts to correct the wrong actions brought before them. The latest is again by the court itself in The Blanchard V Litigation and, is in my lay belief, an undefendable and unexplainable set of facts. (I have yet to find any one that has ever heard of such a thing happening in court proceedings.)
Three strikes and its over! Time to do it another way other than just in the "selective just-us system" we call Louisiana Justice! Enough is enough and so now amist this "circus" we call a judicial system as practiced by some, we must try and demonstrate another way that it is justice for only the "just-us" few. It is in that light that this shall begin!
I would suggest you next go directly to the next page: Before and Outside of the Litigations but that is not necessary. If you have a particular interest in one action or another, you can go directly there by clicking on that name on the legend at the top of this page.
To contact the author:
Email: macleanland@bellsouth.net