ADJOINING AREAS


GOT A MULTI-PARISH CATHOLIC EVENT IN A DIOCESE THAT ADJOINS AND SURROUNDS LOUISIANA THAT YOU WOULD LIKE LISTED? PLEASE INQUIRE OR SEND YOUR MULTI-PARISH EVENT TO louisianawim@gmail.com
DIOCESE OF JACKSON, MS
You are welcome to join Hedy Boelte and "Sister Anne" for an afternoon of prayer and learning at Assumption of the Blessed Virgin Mary Church located at 10 Morgantown Road, Natchez, MS.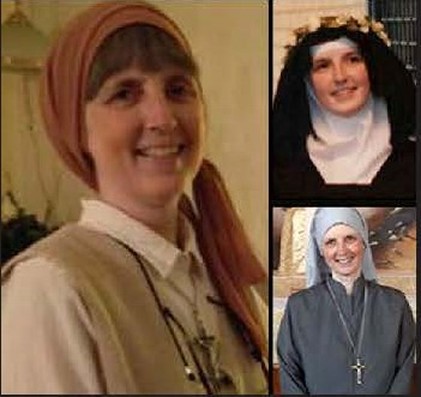 The program will begin with the Rosary at 1:00 p.m., then "Sister Anne" will speak about the Mother of God in the context of the church's new stained glass Marian windows.
This will be followed by the Divine Mercy prayers. All are welcome!

For more information on Sister Anne of Yahweh, click here to visit her website.