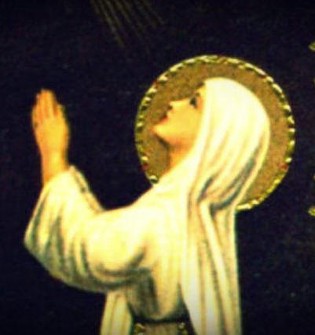 UPPER ROOM PRAYER CENACLE
THE UPPER ROOM PRAYER CENACLE IS DEDICATED TO OUR LADY IN THE NAME OF ALL HER TITLES. THE CENACLE MEETS EACH FIRST SATURDAY OF THE MONTH AT 6:00 PM TO PRAY THE ANGELUS, ROSARY, LITANY OF LORETTO, CONSECRATE OURSELVES TO OUR LADY, MMP READING AND DIVINE MERCY CHAPLET. IT STARTS PROMPTLY AT 6:00 PM. DOOR OPENS AT 5:00 PM. YOU ARE WELCOME ANY MONTH AND DON'T HESITATE TO BRING SOMEONE WITH YOU. ALL ARE INVITED IN HER NAME. IT ENDS BY 7:00 PM.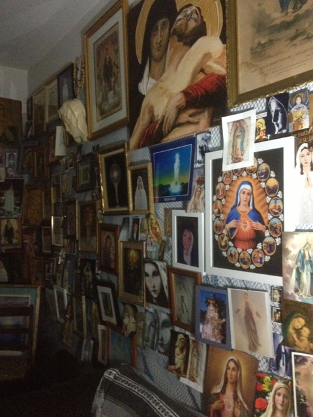 WHEN YOU VISIT THE PRAYER ROOM, BRING A PICTURE (ANY SIZE, FRAMED OR UNFRAMED) OR A SMALL STATUE OF OUR LADY UNDER A TITLE THAT IS A FAVORITE TO YOU. PLACE YOUR NAME AND TELEPHONE NUMBER ON IT. THE ITEM WILL BE KEPT IN THE ROOM AND YOUR PRAYERS AND INTENTIONS WILL BE OFFERED UP TO OUR LADY (AS IF YOU WERE THERE) EACH TIME THERE IS A MASS OR PRAYER MEETING IN THE ROOM WITH A FEW EXCEPTIONS, ALL THE IMAGES OR STATUES IN THIS ROOM HAVE BEEN BROUGHT HERE BY OTHERS THAT HAVE VISITED AT VARIOUS TIMES. THIS ROOM IS FOR THE USE OF HER SPIRITUAL CHILDREN AND THEIR NEEDS.
OTHER GROUPS USE THIS ROOM AS WELL TO MEET AND PRAY. OPEN TO ALL. JOIN THEM!
IF YOUR PRAYER GROUP WOULD LIKE TO MEET ONCE IN AWHILE IN THE ROOM, CONTACT PAUL TO SCHEDULE A TIME.
REGULAR GATHERINGS:
6:00 pm each First Saturday of the month dedicated to the Immaculate Heart of Mary
3:00 pm each First Friday of the month to pray to the Sacred Heart of Jesus
3:00 pm each Wednesday - Prayer Group meets to pray for the U.S.A.
YOU CAN ALWAYS CONTACT PAUL FOR MORE INFORMATION
(TELEPHONE: 985-856-5345;
EMAIL: macleanland@bellsouth.net)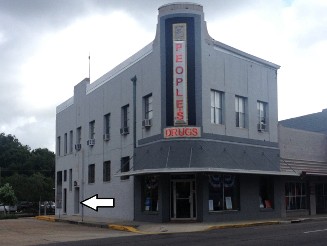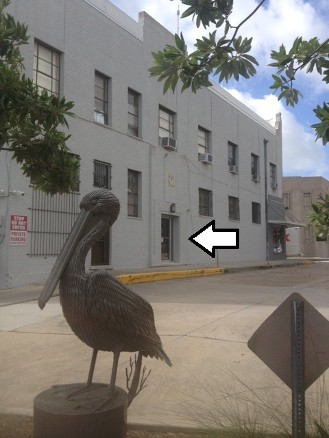 LOCATION OF PRAYER CENACLE:
UPSTAIRS AT 7869 MAIN STREET, HOUMA, LA
(DOWNTOWN – ACROSS FROM THE COURTHOUSE)
ENTER THROUGH GLASS DOOR ON THE SIDE OF PEOPLE'S DRUG STORE
FREE PARKING ACROSS THE BAYOU IN PARKING LOT
(FOOT BRIDGE CROSSES BAYOU)